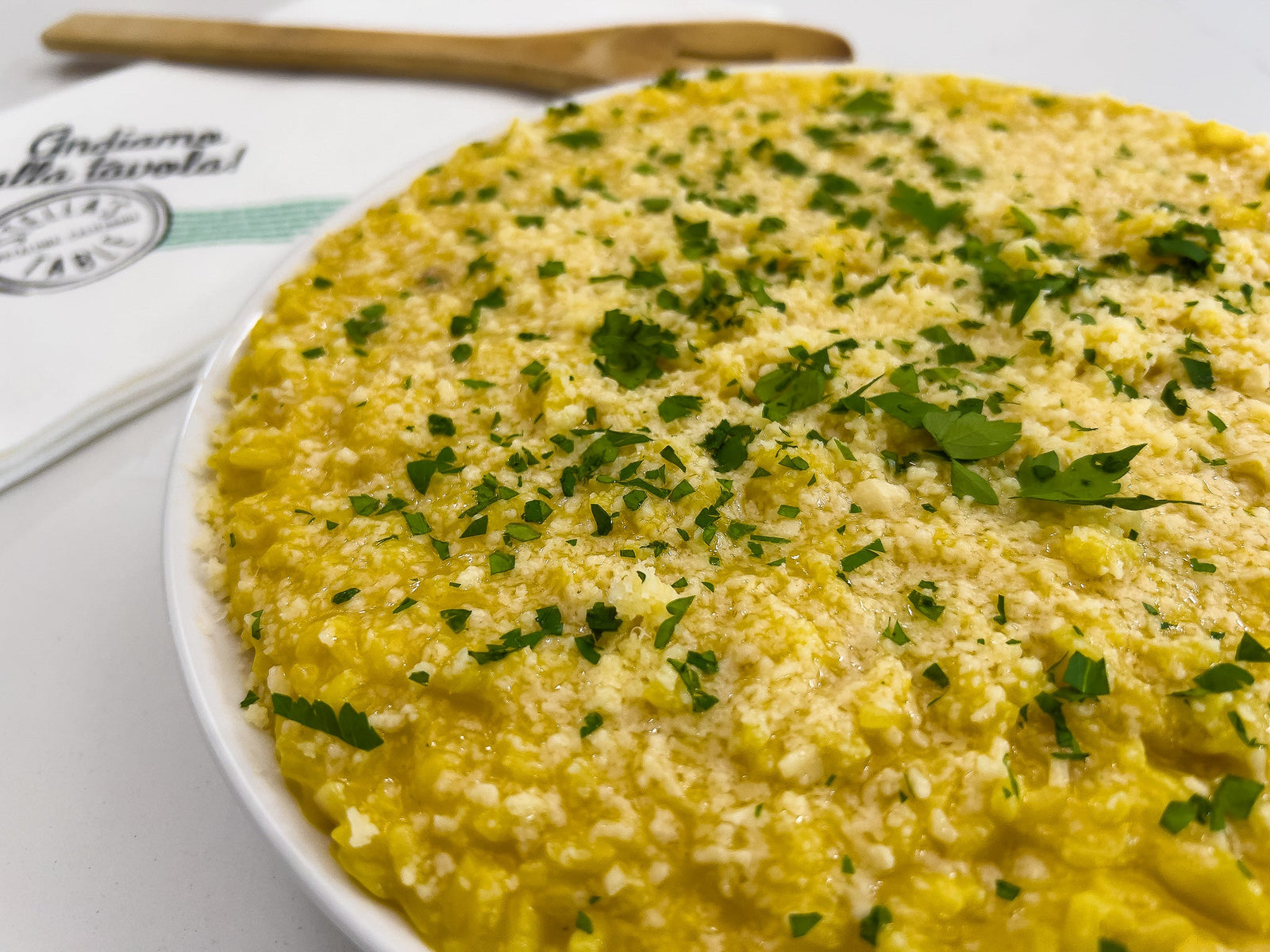 Traditional Risotto (Risotto alla Milanese)
Serves 4-6
Ingredients:
2 cups Arborio rice
4-5 cups chicken broth
1 shallot diced
2 Tbsp (or to taste) chicken bouillon
1-2 packets of safferon
1/2 cup parmesan cheese (preferably freshly grated or freshly grated from deli)
4 Tbsp butter
1 can light beer
2 tsp chopped parsley
Instructions:
1. On medium heat, melt 3 Tbsp of the butter in a dutch oven. When butter is foaming, add the diced shallot and allow to cook for a couple of minutes until translucent, stirring.
2. Add the rice and cook until slightly browned, stirring to make sure it doesn't burn.
3. Add the beer and cook down until it is entirely absorbed into the rice.
4. Add a portion of the broth, just enough to cover all the rice. Stir intermittently, adding more broth as the rice begins to absorb the liquid. Do not allow the rice to stick to the bottom.
5. Continue to add broth until the rice is cooked by tasting the rice. It should be al dente but not sticking in your teeth. Add the bouillon to taste as you go.
6. Once rice is almost done, add the saffron and stir until fully combined. This will give your risotto that beautiful color.
7. Turn off the heat and add the rest of the butter and parmesan to taste.
8. Garnish with the parsley and serve immediately. The rice should be smooth and creamy.
NOTE: You can also add Porcini mushrooms to your Milanese. This is traditionally done. If you would like to use them, you will usually get them dry. Make sure to soak your porcini in hot water for 15-30 minutes before you add them. I usually chop them once they are rehydrated and I add them and the residual liquid to my risotto to give it even more porcini flavor. You can add both after you have added the initial broth.
---