Stella's Green Fantastico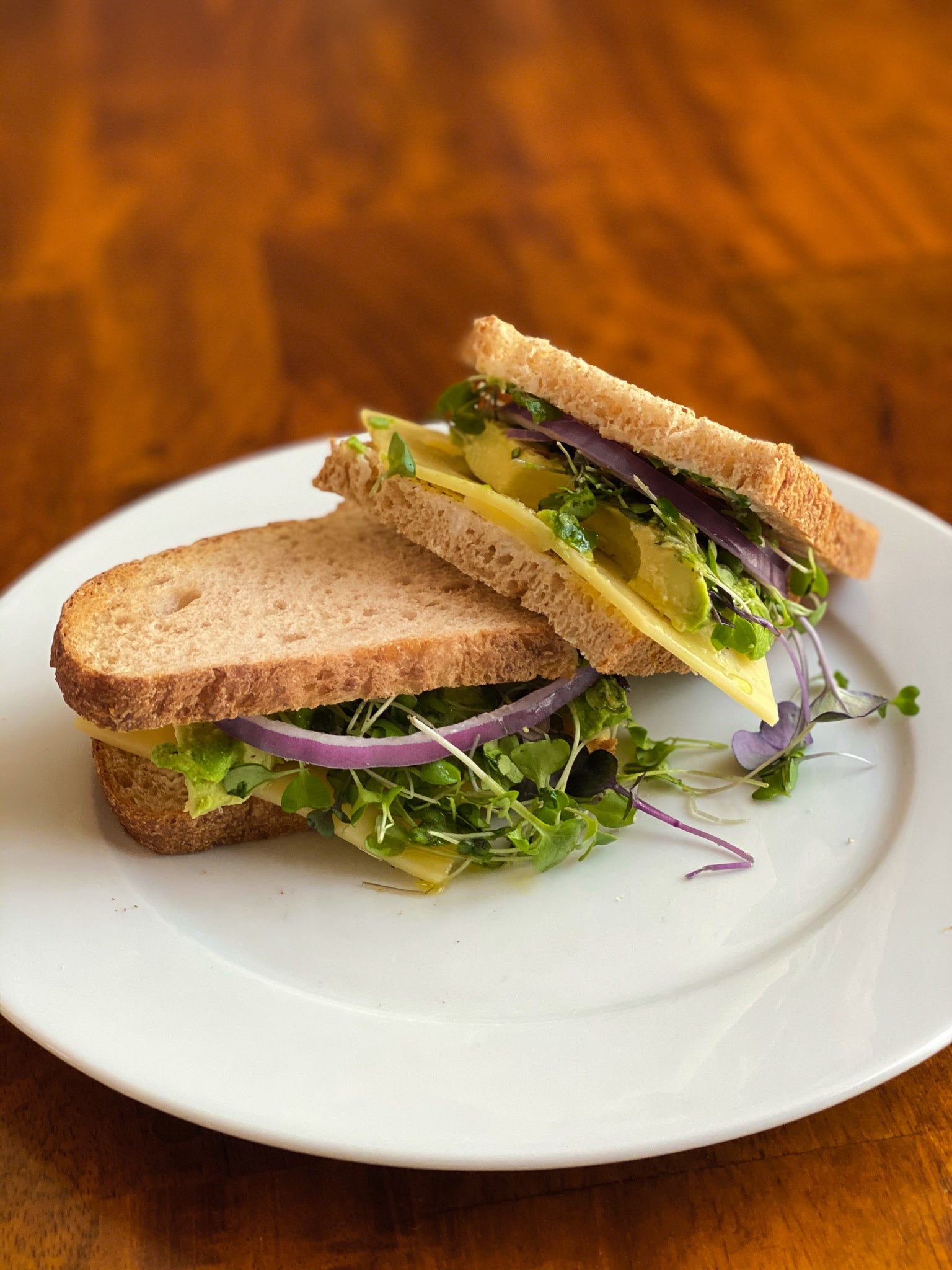 Stella's Green Fantastico
Serving Size: 1
Ingredients
Country Bread Sliced & Toasted if desired
1 Tbsp Mayo
Red Onion Thinly Sliced
1 Avocado
1/2 Cup Micro Arugula (or green of your choice)
2 slices sharp white cheddar cheese (or other of your choosing)
1 tsp Lemon Garlic Sea Salt
Instructions
Toast two slices of country bread. You can also use un-toasted bread if you prefer.
Spread mayo on each side of bread.
Slice red onion and place on one side of bread.
Add arugula on top of onion
On other piece of bread, add cheese and sliced avocado.
Sprinkle with Lemon Garlic Sea Salt.
Put sandwich together, slice in half and ENJOY!
---