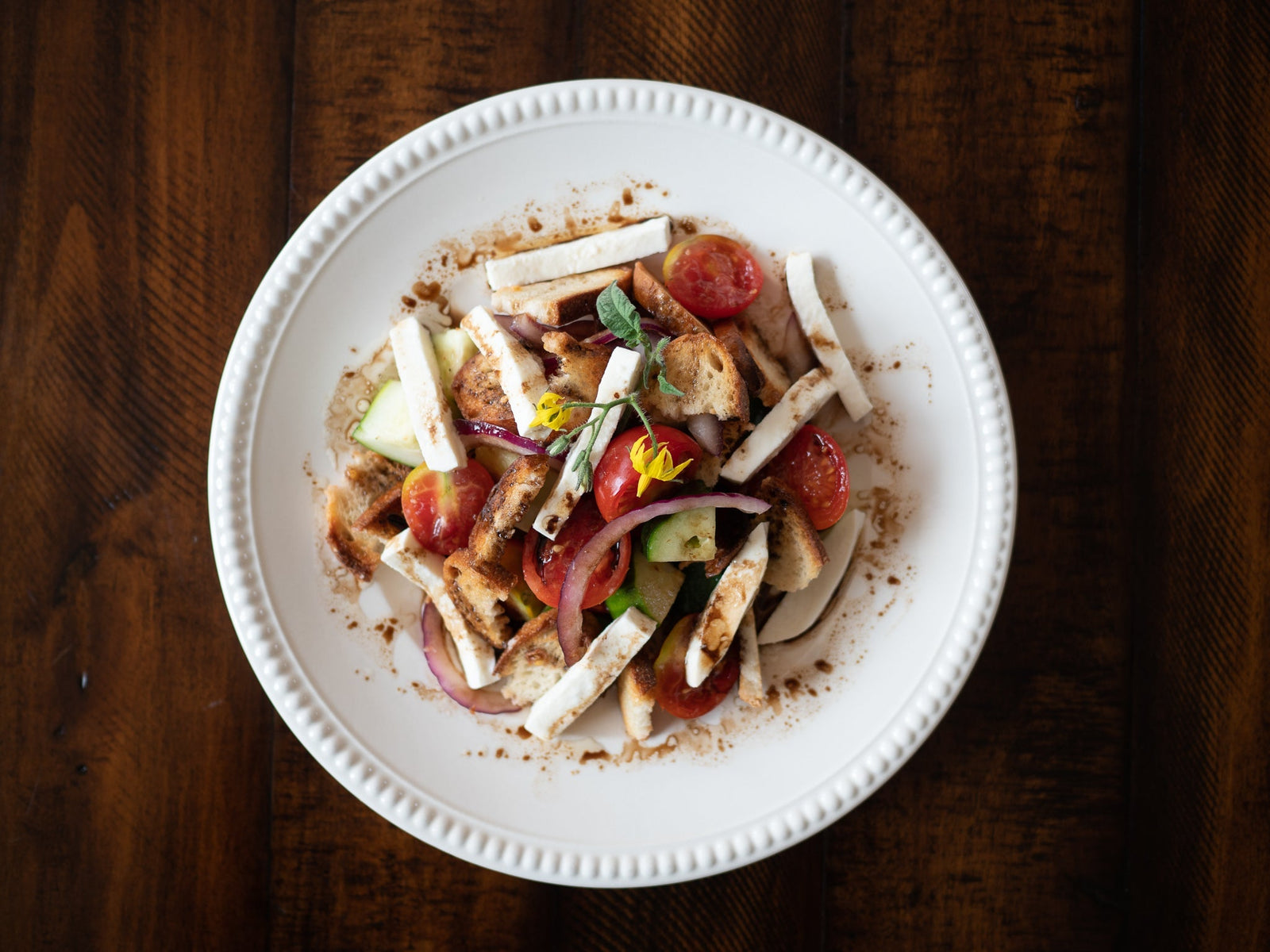 PanzaStella
Serving Size: 2-4
Ingredients for the Salad
2-4 Tomatoes Halved
1/2 - 1 Cucumber Cubed
1/4 - 1/2 Red Onion Sliced
4 - 8 oz.Fresh mozzarella Cubed or Sliced
1/2 - 1 Bag of Lemon Garlic Crostini
Ingredients for the Dressing
1 - 2 Tbsp Citrus Salt
1/8 - 1/4 Cup Balsamic Vinegar
1/4 - 1/2 Cup Olive Oil
Fresh Pepper
Instructions
1. Make the dressing by adding all of the ingredients together and letting sit for 15 minutes to allow the Citrus Salt to rehydrate.
2. Prepare all the vegetables. You can reduce or increase amount of vegetables based on number of people serving.
3. Drizzle dressing on the vegetables, plate and serve.
Add freshly cracked pepper to taste.
---