Next Level Apricot Bread Pudding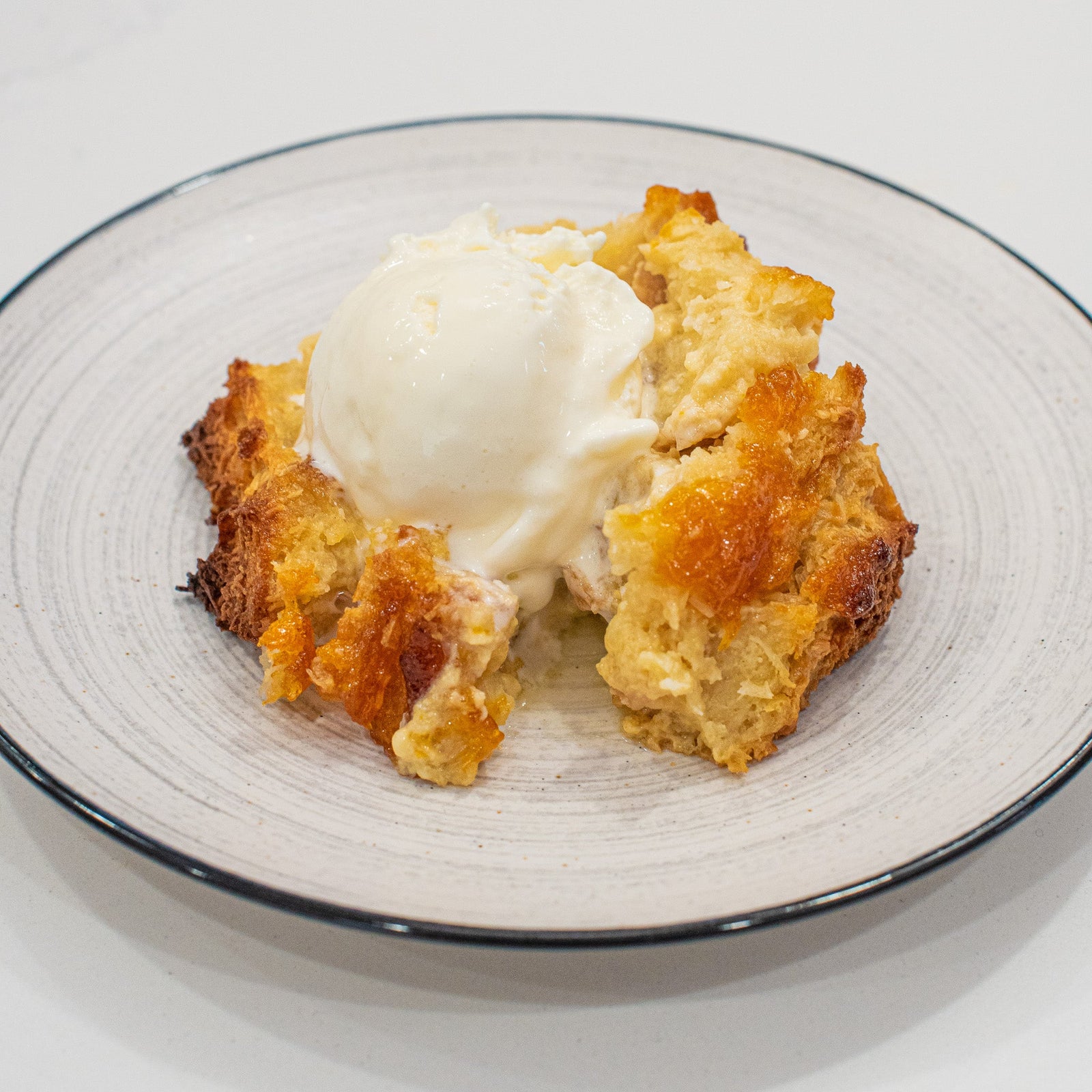 INGREDIENTS
12 slices day-old baguette, cut into 3/4-inch
  cubes
4 eggs, at room temperature
1/2 cup firmly packed light brown sugar
1 tsp. vanilla extract
1/2 cup + 3 tsps Stella's Table Next Level Apricot Jam
¼ cup unsweetened shredded coconut
Pinch of Stella's Table Sea Salt Essential Blend
2 cups milk
2 cup heavy whipping cream
DIRECTIONS
Lightly butter an 8-inch square baking dish. Spread the bread cubes in it.

In a bowl, whisk together the eggs, milk and heavy whipping cream until well blended. Then add brown sugar, vanilla, salt, coconut and Next Level Apricot Jam.  Whisk until combined. Pour the mixture over the bread cubes. Let stand, pressing down on the bread occasionally, until it is evenly soaked, about 20 minutes.

Meanwhile, preheat an oven to 350°F.

Spread three teaspoons of jam over the surface of the soaked bread and slightly press into mixture. Set the baking dish in a large, shallow roasting pan.
Add very hot tap water to the roasting pan to come halfway up the sides of the baking dish (this step can be optional).

Bake the pudding until a knife inserted near the center comes out almost clean, 45 to 55 minutes. Serve warm or at room temperature. Serve alone or with vanilla ice cream!  Serves 8.
You may substitute the milk and cream for oat or soy milk.  If so, add one additional egg.
---