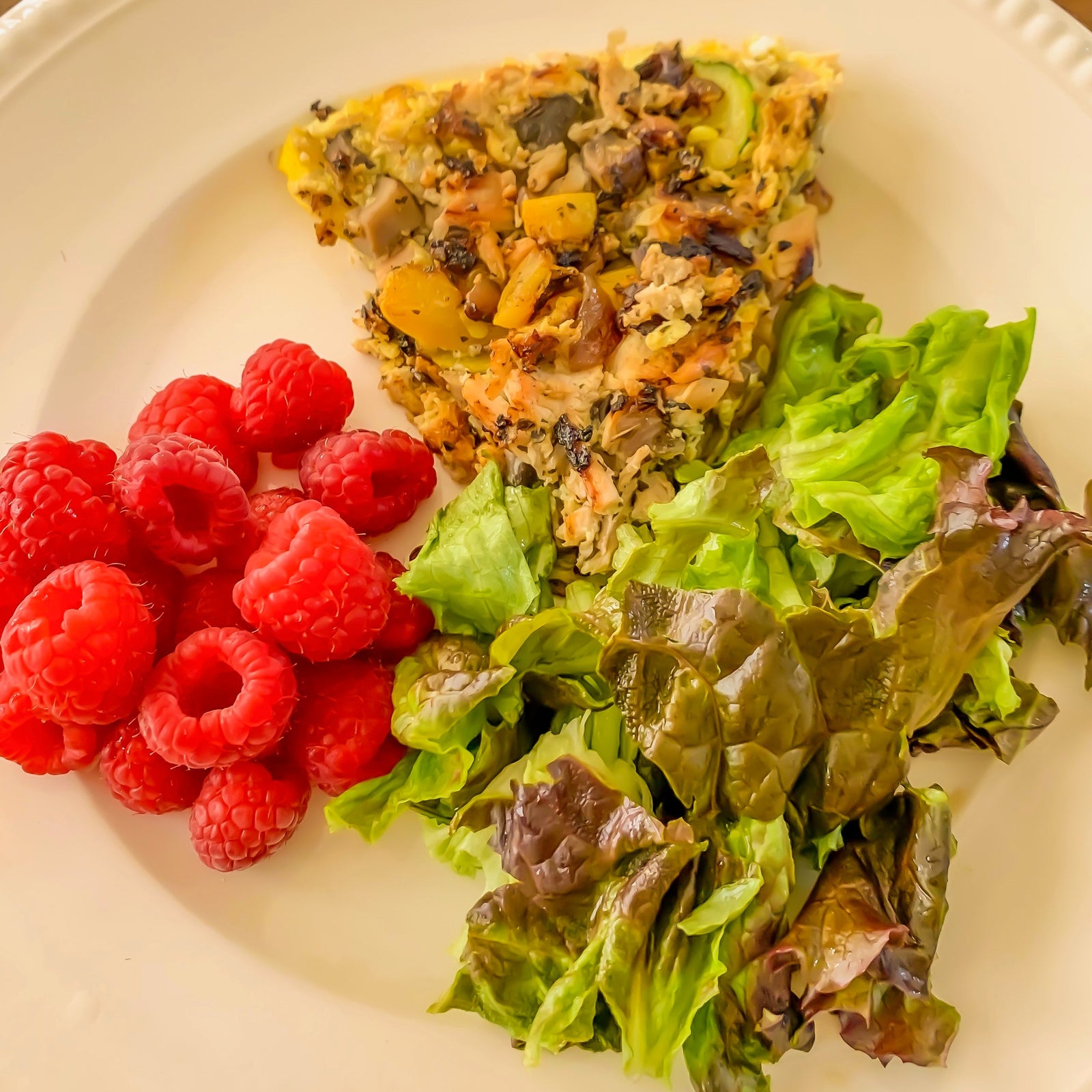 Chicken Pesto Frittata
Serving Size: 2-5
Ingredients
4-5 eggs beaten
1/4 cup red onion chopped
1 Portabello mushroom chopped
1 small green zucchini
1 small yellow zucchini
1/2 cup cooked chicken (mine came from a leftover roasted chicken)
1 tbsp ghee, butter or olive oil
2 tsps Pesto Sea Salt
Salt and Pepper to taste
Instructions
Crack eggs into a bowl, beat them with a fork, add cream and mix. Set aside.
In a frying pan, add the ghee (or butter/olive oil) on medium/high heat, add the onions and cook until translucent, about 5 minutes, stirring consistently.
Add the mushrooms and zucchini and continue cooking until the vegetables are cooked al dente.
Add the chicken and cook for just a minute.
Add the Pesto Sea Salt and continue stirring to incorporate. Taste and add salt and pepper if needed.
Spread the ingredients across the frying pan so they are equally distributed.
Pour the egg mixture over the top and let seep into the ingredients, tipping the frying pan back and forth to get full coverage. 
Let cook for about a minute and either cover the pan with a lid until done. 
---