When An Irish & Italian Come Together to Make Irish Soda Bread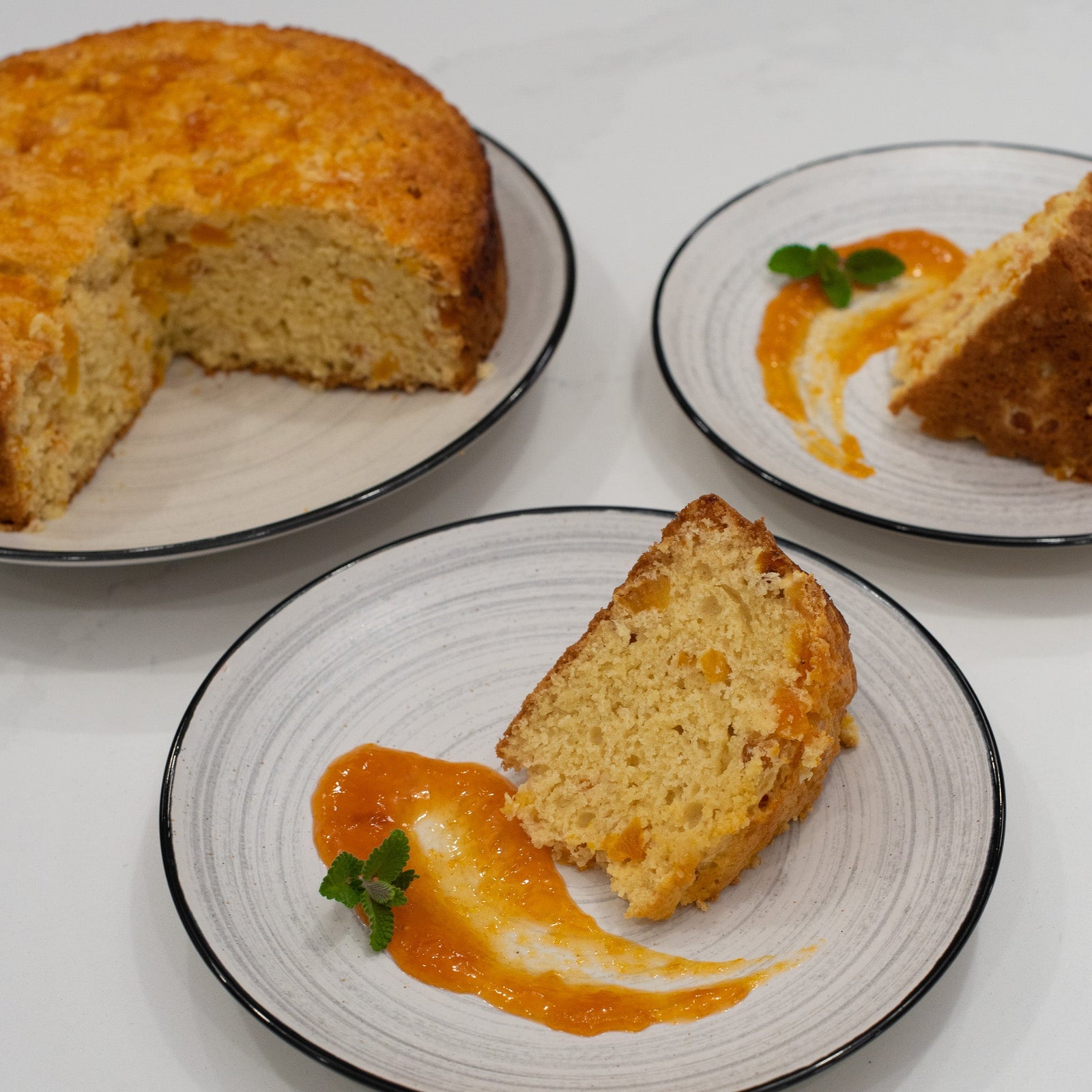 When An Irish & Italian Come Together to Make Irish Soda Bread
We created two variations of our family's traditional Irish Soda bread that we think you will LOVE.
Ingredients
2 cups flour
2/3 cup sugar
3 teaspoons baking powder
1 teaspoon baking soda
1 teaspoon salt
1 1/2 teaspoons caraway seeds (optional)
1 1/2 cups raisins OR 1 1/2 cups chopped dried apricots for Apricot-topped version.
2 eggs, beaten
2 tablespoons melted shortening
1 3/4 cups buttermilk
2 tablespoons sugar for topping for Citrus version
1 tablespoon Citrus Sea Salt for Citrus version
1 cube of Irish butter for Citrus version
1 tablespoon Herb Essential Blend for Citrus version
3 oz. Next Level Apricot Jam for the Apricot version
Instructions for both (Irish Soda Bread with a Citrus Twist & Apricot Irish Soda Bread )
1. Sift flour, sugar, baking powder, baking soda and salt into a large bowl and mix together.
2. Add caraway seeds if including and raisins (for Citrus version) and apricots (for Apricot version) and mix.
3. In a separate bowl, add the beaten eggs, melted shortening and buttermilk and mix.
4. Gradually stir the wet ingredients into the dry ingredients. Mix together.
5. Pour into a greased 9" round pan. 
6. For the Citrus version, prepare the topping by mixing the Citrus Sea Salt and 2 tablespoons of sugar and sprinkle liberally on top of the bread before baking.
7. For the Apricot version, spread the Apricot jam over the top of the dough before baking.
8. Bake at 350 degrees for 1 hour. Check at 45 minutes and test with toothpick.
9. For the Citrus version, mix Irish butter and Herb Essential Blend together and set aside.
10. For the Citrus version, serve with Herb Butter or by itself and ENJOY!
11. For the Apricot version, serve with Irish butter or by itself and ENJOY!
---