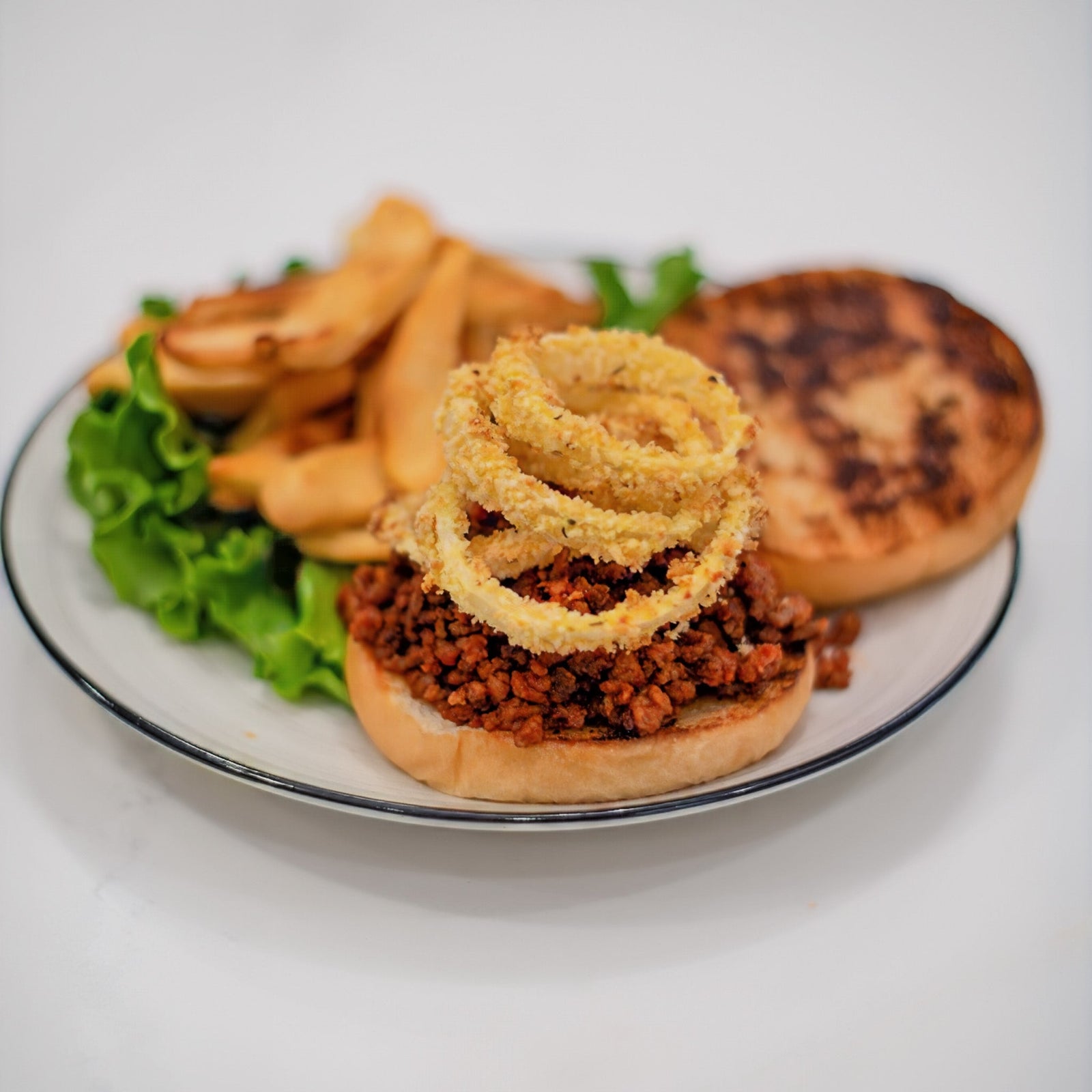 Sloppy Stella Joe
Serving size 3-4
Ingredients:
For the Sauce
1 Tbsp Whiskey
3 Tbsp Maple Syrup
1 Tbsp Smoked Spice Sea Salt
1/2 tsp Pepper Essential Blend
For the meat
1/2 lb. Ground pork
1/2 lb. Ground beef
1/2 cup tomato sauce
1 Tbsp tomato paste
For the buns:
3-4 Kaiser Rolls (or other bun you prefer)
3 Tbsp Mayonaise
1 tsp Lemon Garlic Sea Salt
Instructions:
1. Mix sauce ingredients together and whisk until combined, set aside.
2. On Medium heat, saute' the beef and pork until cooked.
3. Drain off the grease and add the sauce, tomato sauce and tomato paste on medium-low heat until combined. Set aside.
4.  Prepare the buns by mixing the mayonaise and Lemon Garlic Sea Salt. Spread on each bun, both sides.
5. On a griddle or heated pan, toast each side of the buns until golden brown.
Prepare your Sloppy Stella Joes:
Add meat mixture onto each bun and enjoy!   BUT WAIT...
Make our Crispy Baked Onion Rings and add to the sandwich to level it up!!!
---