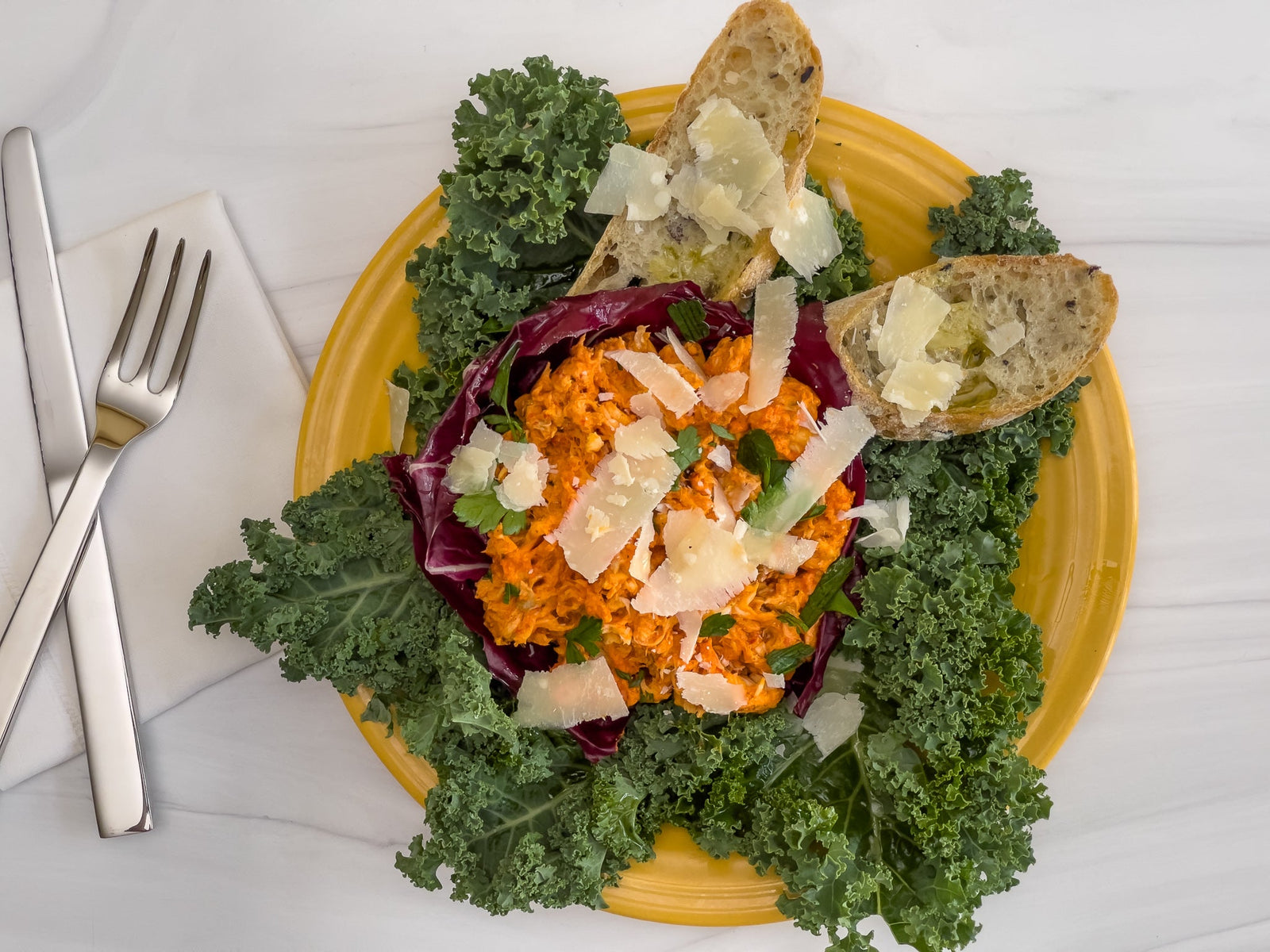 Serves 2-4
Ingredients:
1-2 Cups Leftover Fish (shrimp, scallops, white fish etc.) shredded
2 Italian Sweet Peppers Chopped
2 Tbsp Salted Roasted Cashews
2 tsp Marinara Sea Salt
2 Small Tomatoes
1/4 Cup Olive Oil
1 Tbsp Parmesan
Instructions:
1. Add all ingredients except for the fish into a blender and blend until well mixed.
2. Fold fish into mixture, add salt and pepper to taste.
3. Garnish with Fresh Parsley and freshly shaved Parmesan.
---